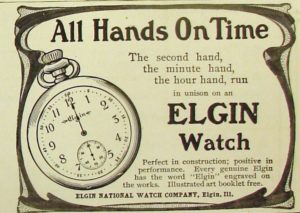 Most of the fun of running a blog is hearing from other obsessive collectors, hobbyists, and watchmakers about the arcana of mechanical watches. And in past couple months, many people have written to say, "Hey, what's up with your blog?"
I'm happy to say that we're back to adjusting old watches to within an inch (or a second) of their lives. In my day job, I'm a mild-mannered professor who teaches and writes books. I had a book due to my publisher on January 1, 2018. As readers of this book know, accuracy and precision are solemn things, so I went into "cave mode" for 6 months to wrap up the book.
But now the book is done and in the publisher's hands, so I'm out of the cave and back at the bench. Many interesting watches are lined up, like a Rolex 1210 and a few Gruen automatic watches. And I promise to wrap up the multi-part posts on the pawn-shop Rolex, the Gruen N510, and balance staff replacement.