Time stops for no one, not even this humble blog.
Adjusting Vintage Watches turns one year old today. I think 1 blog year is around 4.5 people years, given their fraught and fragile natures.
I've been re-reading Alexis McCrossen's wonderful book Marking Modern Times: A History of Clocks, Watches, and Other Timekeepers in American Life, and I think it was that book that described an old tradition of celebrating a new year by taking a photograph of a baby stepping out of a grandfather clock.
I wanted to do that to celebrate the blog's new year, but I have neither babies nor grandfather clocks at home, and I doubt my friends would lend me theirs.
Our Most Popular Posts
If you're curious, here are the blog's 10 most popular posts from the past year:
It seems that instructional posts about tools and methods get more attention than example watches, which is nice to see. This blog's goal is help people learn to adjust their watches to keep better time. Of all the example watches, the Hamilton watches generally get far more hits than the others.
What's Coming Up?
For this next year, we'll see some new and unusual watches. Here's the stash of watches waiting for attention. As always, a pile of Illinois pocket watches is giving me the glare. We haven't done any key-wind, key-set watches yet.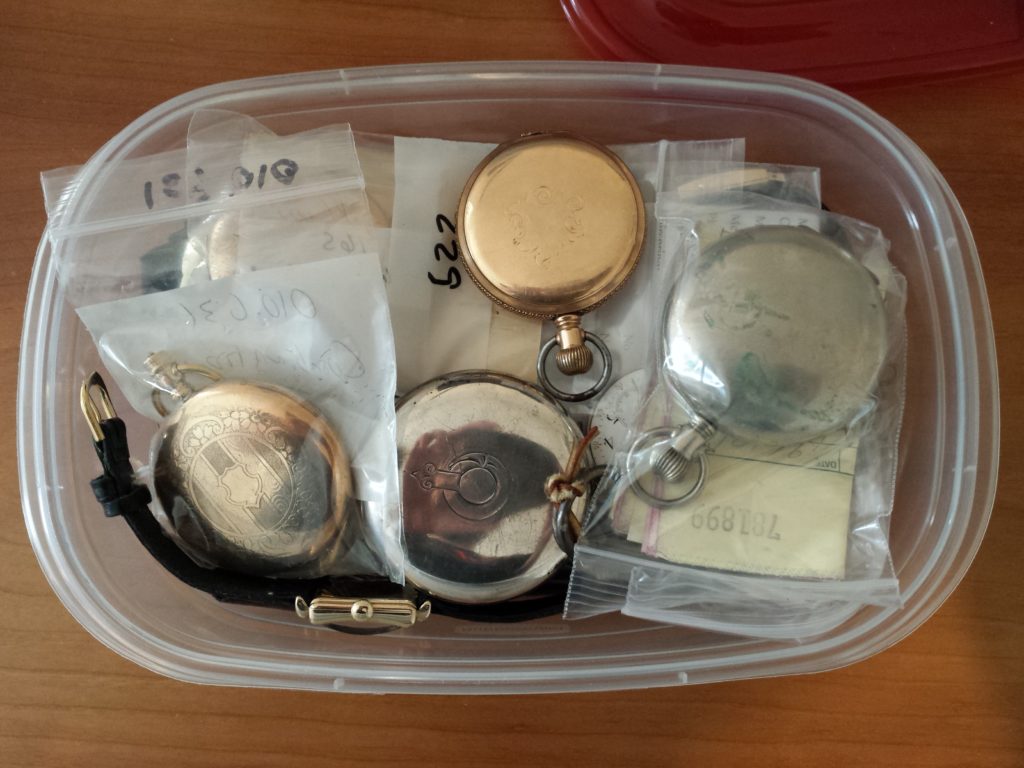 And we have some quirky timepieces on deck, from a minuscule Longines cocktail watch to a small stash of Soviet-era Russian Wostok, Poljot, and Zaria wristwatches.
For the Hamilton fans, some vintage wristwatches (mostly 980/982, 987A, and 747 watches) have been trying to get my attention.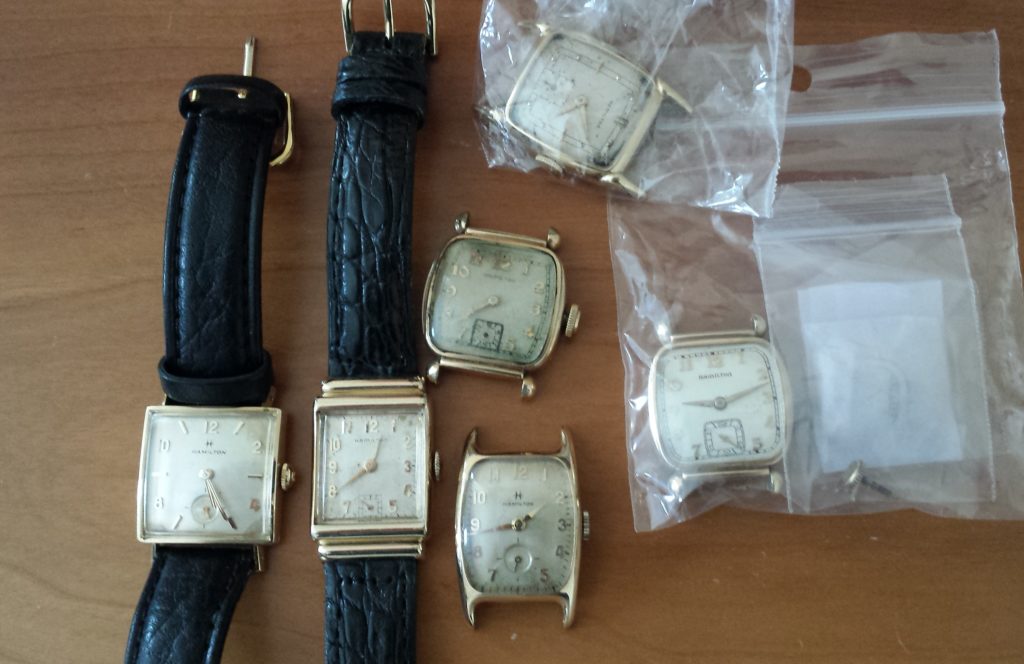 I'm also developing more posts about special problems in positional timing for those of you looking for more advanced topics. And I hope to dig into adjusting for isochronism, a fascinating problem in the history of watch adjusting.
Until then, thanks for reading, and may your amplitude always be over 270 degrees dial-up.