Most tasks in watchmaking are much harder than they sound on the Internet, but a few are pretty easy. When describing my Elgin 313, I mentioned that restoring the enamel lettering on the bridges "is one of those freakishly easy cosmetic repairs that makes a watch much nicer." Naturally, a couple people have asked, "Well, how do you do it?"
Vintage watches often had enameling in their engraved letters—usually black, but occasionally other colors. The black letters popped against the nickel-plated bridges, and the enamel was sturdy enough to withstand cleaning.
But with time, the lettering chips and vanishes. This old 16s Illinois, for example, has seen better days. The bridge looks like some old fingerprints are etched into it, and the lettering is mostly gone.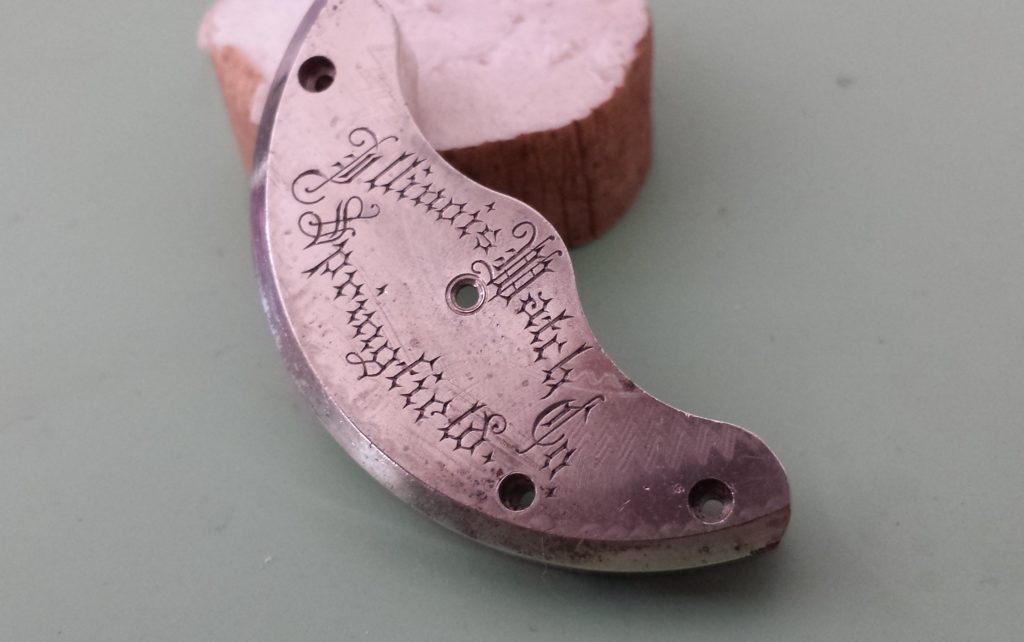 Here's a closer look.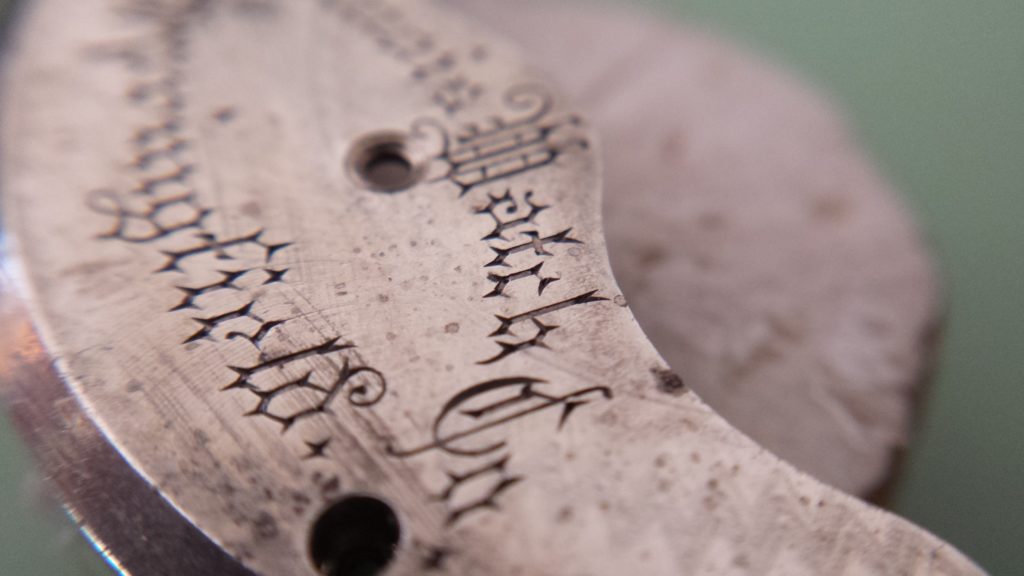 Restoring the enamel is easy. First, you must clean the part as thoroughly as possible and let it dry.
Next, assemble a few tools and supplies. You'll need a solvent to remove the new enamel. Denatured alcohol works well.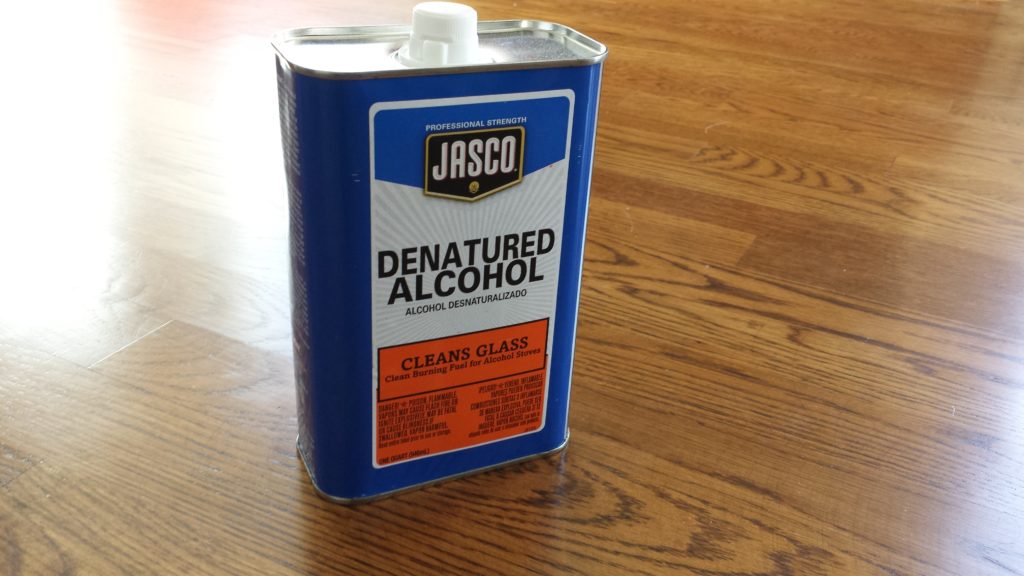 Then you'll need some new enamel and a fine brush.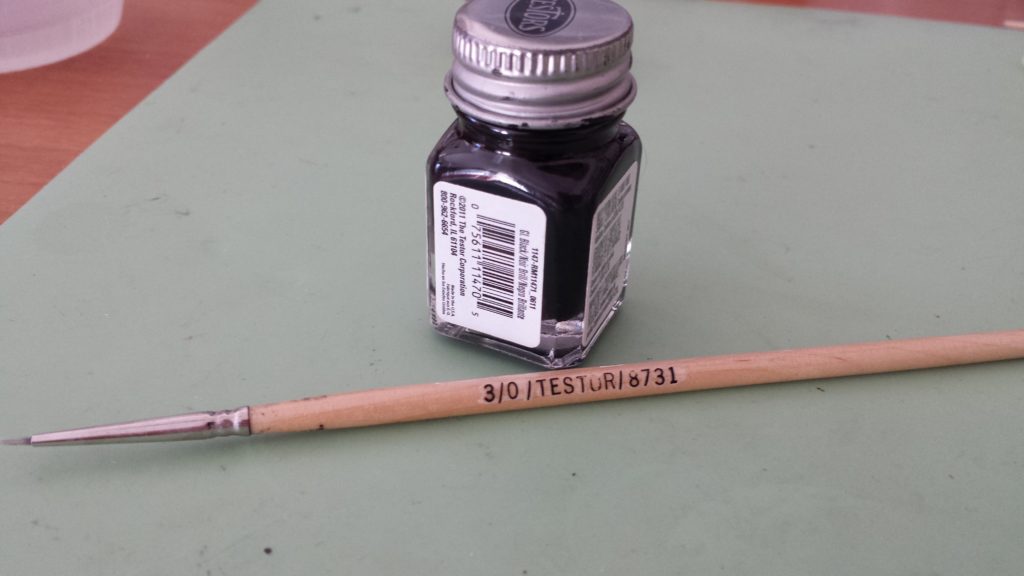 I'm using a "glossy black" color from Testors: 1147-RM11471_0611. You can find it at most arts-and-crafts stores.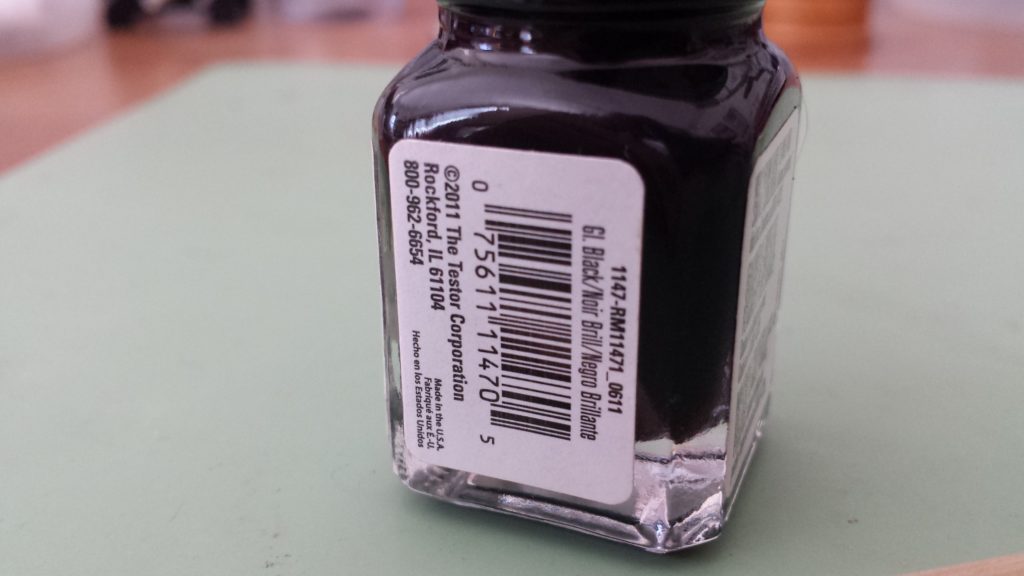 Looks like Testor is based out of Rockford, IL, home of Rockford Watches. A coincidence? Probably.
Then you'll need something for scrubbing off the excess enamel. I like to use q-tips soaked in a small cup of denatured alcohol.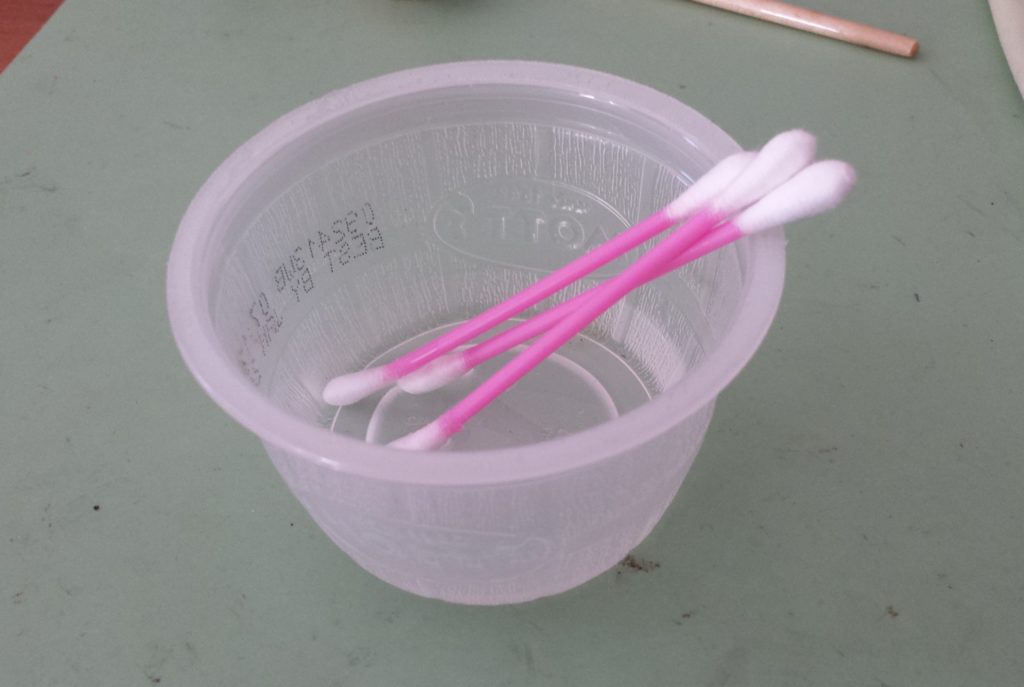 With a fine brush, dab the enamel paint into the lettering. Avoid getting the paint into screw holes, bushings, jewel settings, or the sides of the bridges. It needn't be pretty, as this picture shows.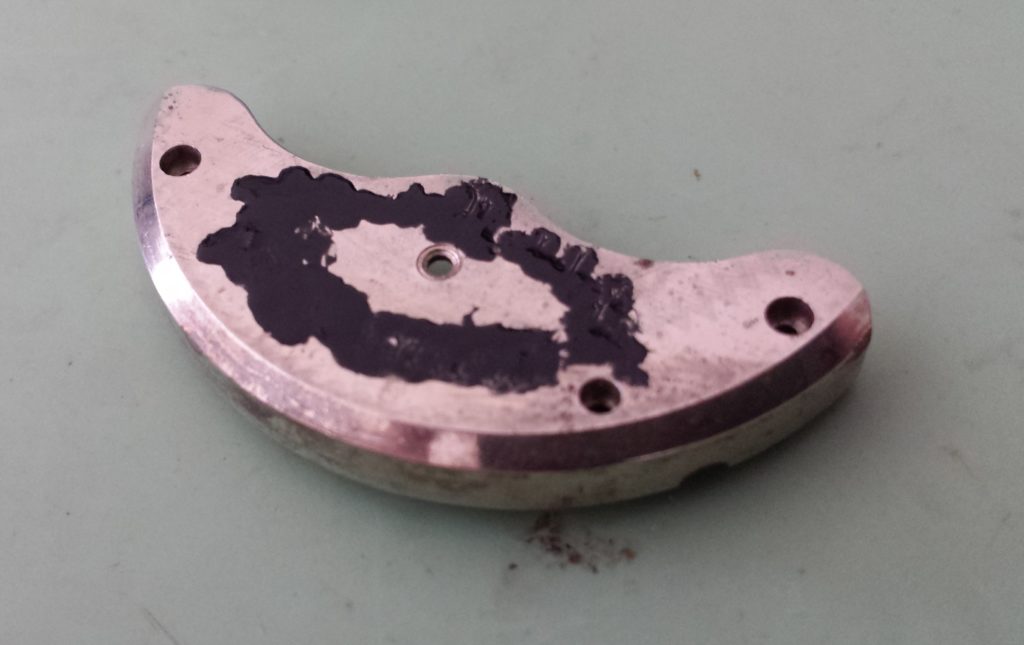 Let the paint sit for 10-20 seconds, and then swab it off with the q-tip. If it sits too long, the enamel will get into all the tiny crevices, pits, and scratches that an old bridge has, which will give it a darkened look.
On the first pass, remove as much excess enamel as possible. Then take a couple more passes to be sure the bridge is as clean as can be. Inspect it with a loupe, scrub a bit more if necessary, and then you're done!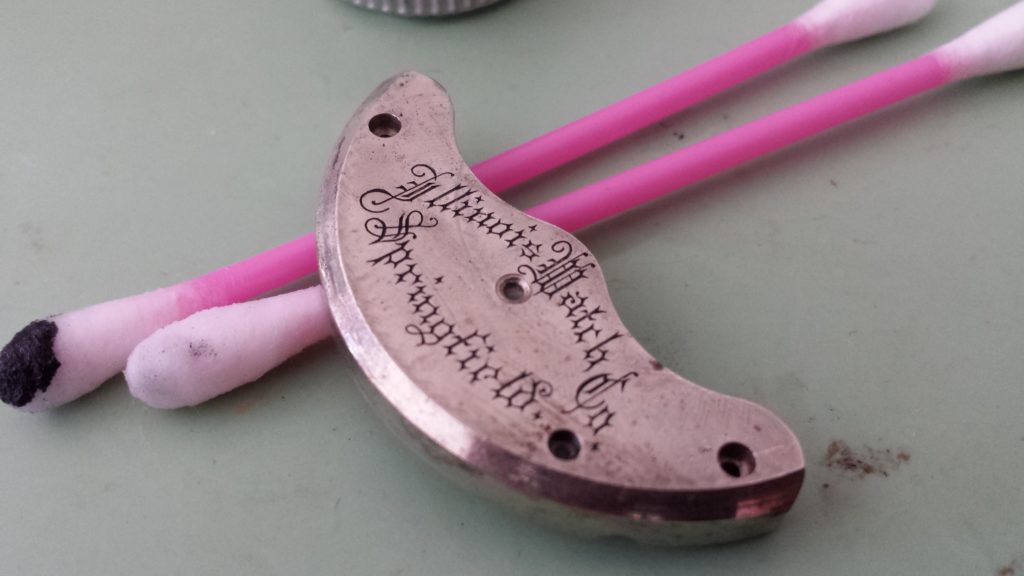 This watch looks ready for another 100 years of gentlemanly service.